Gardener/Mur Végétal Treille
This product is no longer available, you can find a similar product in the category : fil d'ariane.

Specifications

Descriptive

Comments
Gardener/Mur Végétal Treille Teracrea
Garden/Wall plant earthen clay, Nylon and steel
Dimensions: L 70 X H 220 cm
Set of three planters to suspend with khaki green straps to create a vegetable curtain
Treille is a set of three planters to suspend using khaki green nylon webbing. Crossbars flat steel grey anthracite alternate with planters to compose a trellis. The planters, undrilled, are glazed on the inside. They host plants in pots or in the ground. Plants come clinging to the structure and make up over time a true plant screen.
Use Treille outdoors or indoors as vegetable partition to structure space or Visual protection.
Since its inception in 2002, Teracrea, his publisher, offers inventive solutions for architecting space through the plant. Treille fits perfectly into this approach.
Sélectionnez ci-dessous votre référence coup de coeur.

Gardener/Mur Végétal Treille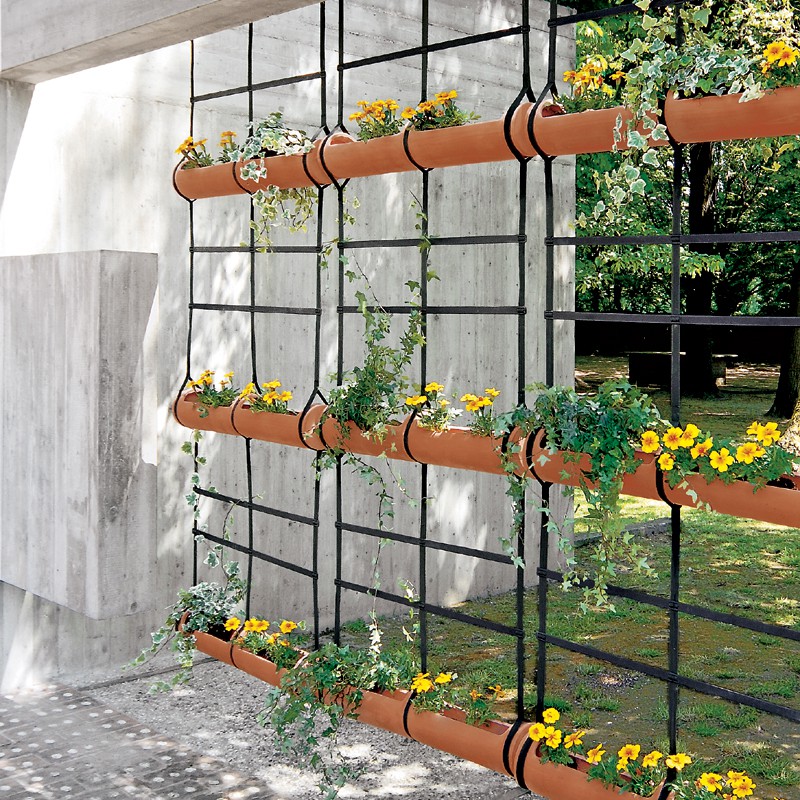 has been added to your cart.
Continue shopping

You may also be interested in the following product(s)