Specifications

Descriptive

Comments

Vidéo
Lamp Etna
in
Umbrosa
Indoor and outdoor use
Flashlight, charger induction, adapter plug, remote control, magnet, storage bag, and manual included
Waterproof and resistant to shocks and weatherproof
Lay, float or to hang through a system of magnet and plywood
-Dimensions: L26, 5cm x l21cm x H11cm
-lighting 4 modes: scroll of colors, effect candle, light intensity, fixed color mode
-Life expectancy: + 50 000 h
-Charging time: 12: 00
-Autonomy: 8-10 pm
-Battery rechargeable lithium-polymer
-Power: 4000MAH
-Voltage: 3.7V
-Input: 100 - 240V AC-50/60 Hz
-Output: DC7.5V 1.5 has
-Infrared remote control
-Guarantee 2 years
Lamp Etna home Umbrosa is a single light source. This lamp design and original is entirely removable and multifunctional. Lay, float or hang (to the canvas of an umbrella) or pole, light attaches anywhere through a system of magnet and plywood. For a relaxing atmosphere, Etna changes colour thanks to its remote control. Lamp Etna will follow you around, and create a warm atmosphere.
Sélectionnez ci-dessous votre référence coup de coeur.

Lamp Etna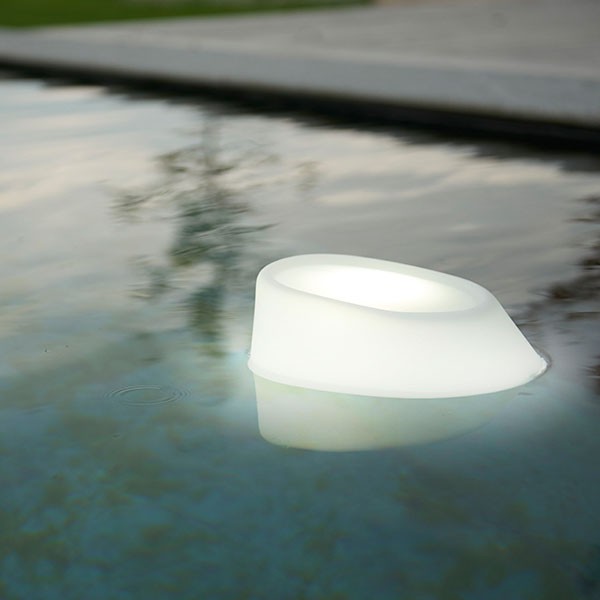 has been added to your cart.
Continue shopping

You may also be interested in the following product(s)