Lampe Mooon! H134cm
This product is no longer available, you can find a similar product in the category : fil d'ariane.
Available Colors :


Specifications

Descriptive

Comments
Lampe Mooon! H134cm de chez Fermob
Lampe à poser sans fil
à batterie rechargeable et système Bluetooth® conçue pour un usage extérieurStructure en aluminium - Peinture poudre anti-UV - Diffuseur en polyéthylène rotomouléTraitement très haute protection pour usage extérieur2 températures de lumière: blanc chaud (4000°K) + blanc froid (6000°K)Intensité de lumière: 1 blanc chaud (100% & 50%) + 1 blanc froid (100% & 50%) + OFFTechnologie LED - 6.5W - Autonomie: min 6H - Max 14H - Rechargeable (temps de charge: 4H) - Recharge: transformateur 230V/12V avec prises 2 pôles adaptables (fourni) - Câble (fourni) de 1,5mRechargeable par transformateur au contact du socle de recharge plastique ABS fourni Allumage tactile sous la sphère - Système Bluetooth® intégré - Flux lumineux: 650LmNormes IP44 (étanchéité) / IK10 (résistance aux chocs) / CE / FCCDimensions: base diamètre 25cm/épaisseur 4,5cm x diffuseur diamètre 25cm x H134cm (hauteur de structure 105cm) - poids 5.4kgColoris disponibles: cactus, aubergine, capucine, gris orage, miel et muscade
La Lampe Mooon! H134cm de chez Fermob est une lampe à poser sans fil ultra design dessinée par Tristan Lohner et conçue en collaboration avec Smart and Green. Inspirée des lampadaires de rue du 19ème, Mooon! offre des lignes fluides et une belle harmonie entre matière et couleur. Cette lampe moderne s'installe parfaitement sur une terrasse, aux côtés d'un salon de jardin ou d'un espace repas pour apporter une touche de lumière et de déco.
Réalisée en aluminium recouvert de peinture poudre, elle est équipée d'un diffuseur en polyéthylène rotomoulée. Avec ses normes IP44 et IK10, elle peut s'installer dehors sans soucis.
Mooon! propose 2 températures d'éclairage (blanc froid 6000°K et blanc chaud 4000°K) et deux intensités de lumière 100% & 50%. Sa batterie offre une autonomie de maximum 14heures, de quoi vous apporter suffisamment de lumière pendant vos soirées en plein air. Elle se recharge tout simplement au contact du socle de recharge fourni. Mooon! H134cm est également équipée du système Bluetooth® et peut donc se contrôler via smartphone ou tablette. Un allumage tactile est également disponible sous la sphère.
Ele saura s'adapter à tous les goûts et tous les styles avec ses coloris tendances au choix.
Et pour une utilisation nomade, Mooon! existe en petit modèle H40cm avec la Lampe Mooon!
Sélectionnez ci-dessous votre référence coup de coeur.

Lampe Mooon! H134cm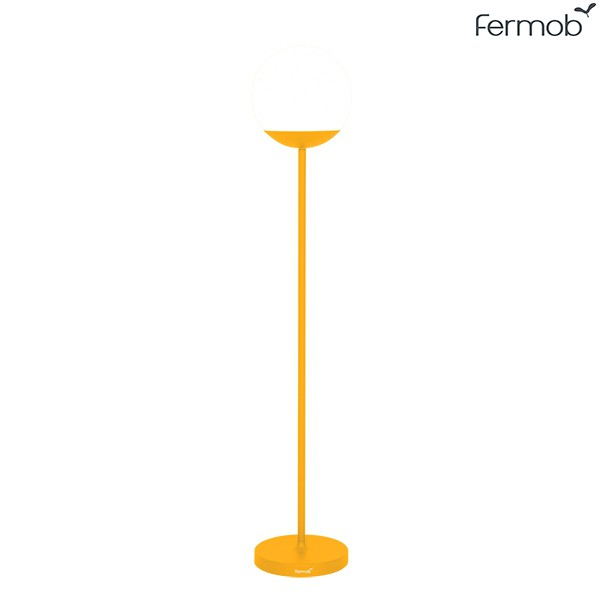 has been added to your cart.
Continue shopping

You may also be interested in the following product(s)