Lot De 4 Bases Pour Paravent Frames

Available Colors :




Specifications

Descriptive

Comments
Lot of 4 Bases for screen Frames
from
MyYour
Designed for indoor and outdoor use
Made Poleasy rotomoulded
Weatherproof, UV and temperature extremes
-Weight: 3 kg each
-Dimensions: L57cm x l48cm x H26cm
-Colours: white, black, anthracite, grey, red, purple, lilac, yellow
(other colours on request, contact us)
-2 bases necessary to stabilize your Screen Frames
Le Lot De 4 Bases Pour Paravent Frames de chez MyYour est un accessoire indispensable qui garantit une excellente stabilité à votre Paravent Frames. Pour l'utiliser, il suffit de le positionner au sol et d'y glisser votre paravent, aucune fixation n'est nécessaire. Pour 1 paravent, vous avez besoin de 2 bases. Réalisé en Poleasy, votre base pourra s'installer autant en intérieur qu'en extérieur, puisqu'elle est résistante aux UV, intempéries et températures extrêmes. Si vous souhaitez installer votre paravent en extérieur, vous pouvez remplir la base d'eau ou de sable pour une stabilité optimale. Ses combinaisons de couleurs infinies apporteront un côté exclusif et design à vos espaces.
Sélectionnez ci-dessous votre référence coup de coeur.

Lot De 4 Bases Pour Paravent Frames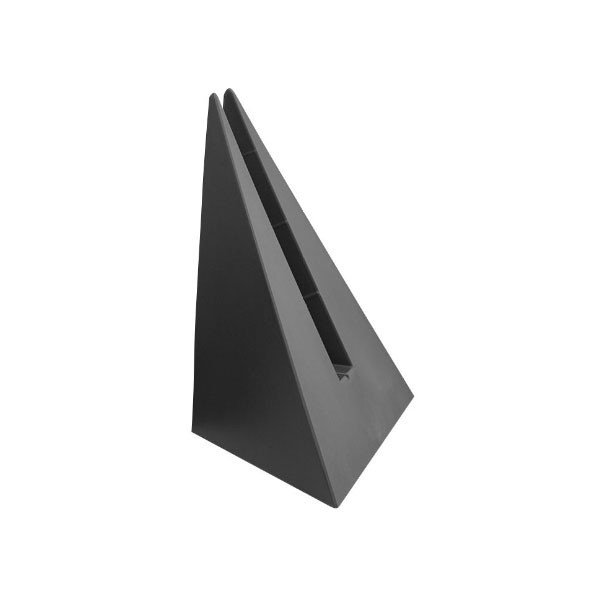 has been added to your cart.
Continue shopping

You may also be interested in the following product(s)