Portable Lamp With Battery Rechargeable H40cm
This product is no longer available, you can find a similar product in the category : fil d'ariane.
Available Colors :

Specifications

Descriptive

Comments
Lamp Portable with Rechargeable battery H40cm . of Bloom!
Table lamp wireless polyethylene
Dimensions: H40cm o28cm x
Rechargeable light on sector
: Time 8-9 H - loading time: 8 to 10 am
Charger and battery included (battery - capacity 4400 mAh - Li4400 charger 2012-L2 - charge voltage 8.4 Volt - load current 1.4 A - mains 100 ˜ 240 VAC/50˜60 Hz)
Easy to reload and change battery system (withdrew at a glance)
1 source provided LED - light white
Switch On / Off CE - RoHs standards
Use the charger only indoors
Available colors: white and until out of stock: orange and bright green
Also available in version with
cable
The Portable lamp with battery Rechargeable H40cm of home Bloom! is a portable lamp : very light and fitted with a handle, it follows you wherever you go!
Completely waterproof and operating with a battery system that makes it more environmentally friendly and more practical, more constraint arises for you to move.
Put it in the middle of your garden, a terrace, a swimming pool or along a path to light your outdoor area.
Ideal for subdued atmosphere, it is available in white but also in bright colours (pink and green high heat, until out of stock) for a still more deco ambiance!
The lamp Portable Wireless rechargeable Bloom! is also available in H28cm , H56cm or even 90 cm !
There is also version on cable with the Portable lamp with Cable H40cm
Sélectionnez ci-dessous votre référence coup de coeur.

Portable Lamp With Battery Rechargeable H40cm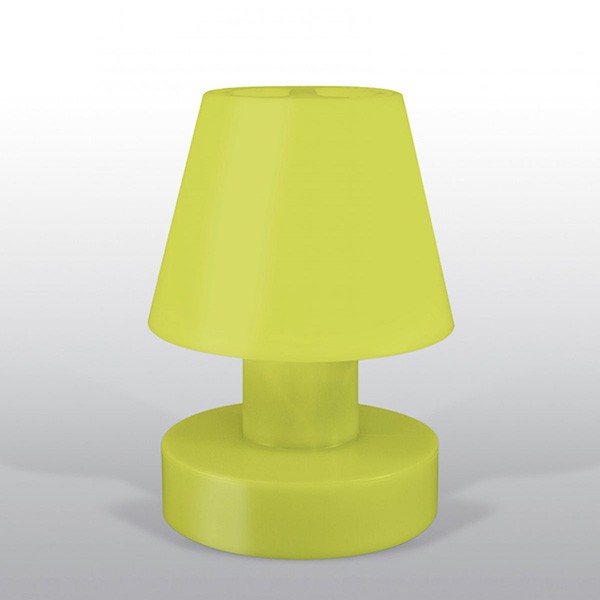 has been added to your cart.
Continue shopping

You may also be interested in the following product(s)