Specifications

Descriptive

Comments
PotGeisha in Eternit
Pot fibre-cement (consisting of cement, limestone flour, fibers, air and water)
Fibre-cement fully tinted in the mass, the color can therefore neither Flake nor diminish
Certified pot molded hand and made in Switzerland
Frost-resistant provided that excess water can drip through the holes located at the bottom of the tank (otherwise water burst the tray by freezing)
Guaranteed pot 3 years on frost resistance
Pot pre-drilled for evacuation of water
Size: Finish Ø44 x H 65 cm (capacity: 85L)
Anthracite
Available also on request in RAL colours: beige (1001), orange (1006), red (3001), Plum (3004), Lilac Blue (4005), fuschia (4006), blue (5010), pastel blue (5024), green (6017), hazelnut Brown (8011, white (9001) and grey (7046))
The Pot Geisha from Eternit is ideal for generous plants and shrubs.
Fibre-cement material confers strong resistance and allows him to stay outdoors little long.
Due to its shape, pot Geisha combine perfectly with pots Kyoto, Osaka, Samurai and Tokyo.
Sélectionnez ci-dessous votre référence coup de coeur.

Pot Geisha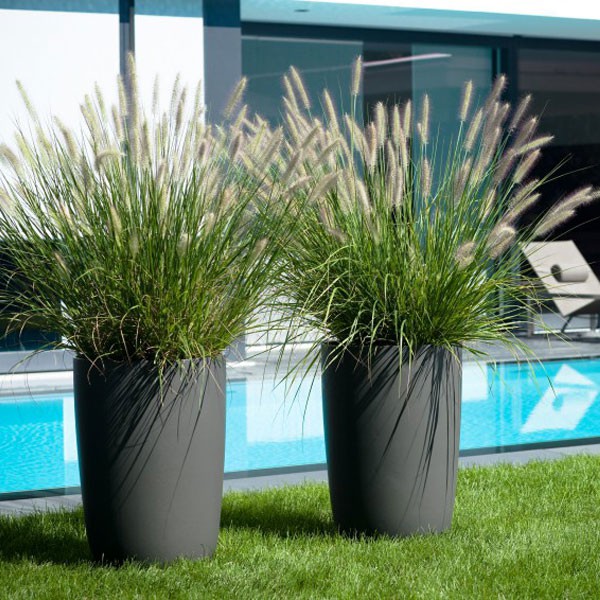 has been added to your cart.
Continue shopping

You may also be interested in the following product(s)