Specifications

Descriptive

Comments
PotWave Eternit
Pot fibre-cement (consisting of cement, limestone flour, fibers, air and water)
Fibre-cement fully tinted in the mass, the color can therefore neither Flake nor diminish
Certified pot molded hand and made in Switzerland
Frost-resistant provided that excess water can drip through the holes located at the bottom of the tank (otherwise water burst the tray by freezing)
Guaranteed pot 3 years on frost resistance
Pot pre-drilled for evacuation of water
Dimensions: L 57cm x width 34 cm x H 57 cm (capacity: 94L)
Anthracite grey
Available also on request in RAL colours: beige (1001), orange (1006), red (3001), Plum (3004), Lilac Blue (4005), fuschia (4006), blue (5010), pastel blue (5024), green (6017), hazelnut Brown (8011), white (9001) and grey (7046)
The Pot Wave from Eternit is splendid curves!
The graceful forms of this pot will allow you to create movement on your patio as in your home to make beautiful spaces to the chic and authentic look.
Assemble Wave pots to bring even more movement and pleasure to your spaces!
Sélectionnez ci-dessous votre référence coup de coeur.

Pot Wave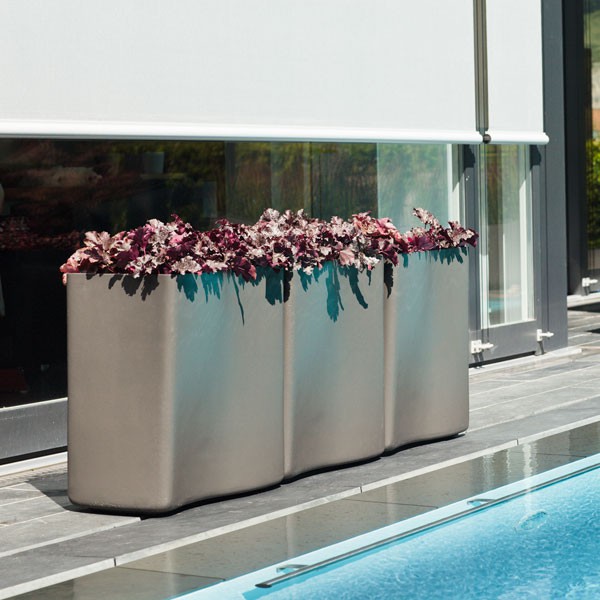 has been added to your cart.
Continue shopping

You may also be interested in the following product(s)