Table Basse Déportée Alizé
This product is no longer available, you can find a similar product in the category : fil d'ariane.
Available Colors :





Specifications

Descriptive

Comments
Table Basse Déportée Alizé de chez Fermob
Table Basse
déportée conçue pour un usage extérieur - adaptée à un usage professionnelStructure et plateau aluminiumPeinture poudre anti-UV - Traitement très haute protection pour usage extérieurDimensions: largeur 48cm x profondeur 48cm x H55,4cm - Poids: 3KGColoris disponibles: blanc coton, muscade, rouille, ocre rouge, piment, coquelicot, tilleul, verveine, miel, capucine, rose praline, cactus, romarin, cèdre, réglisse, gris métal, bleu lagune, gris orage, carbone, bleu acapulco, bleu abysse, gris argile, citron givré, menthe glaciale
La Table Basse Déportée Alizé de chez Fermob est une petite table basse en métal qui vient idéalement accompagner le mobilier de la collection Alizé.
Ultra-légère, cette table basse se déplace facilement et s'adapte ainsi à tous les besoins. Réalisée en aluminium recouvert de peinture poudre anti-UV, elle bénéficie d'un traitement très haute protection pour résister aux contraintes de la vie en extérieur.
Cette table basse déportée est très pratique pour travailler sur son ordinateur, jouer au Sudoku ou poser un livre lorsque l'on est allongé sur son bain de soleil ou installé confortablement dans un fauteuil.
Elle s'intègre aussi très bien dans un salon de jardin, entre 2 fauteuils ou en bout de canapé.
Avec sa large palette de coloris disponibles, la Table Basse Déportée Alizé est parfaite pour apporter une petite touche de déco à un espace extérieur.
Sélectionnez ci-dessous votre référence coup de coeur.

Table Basse Déportée Alizé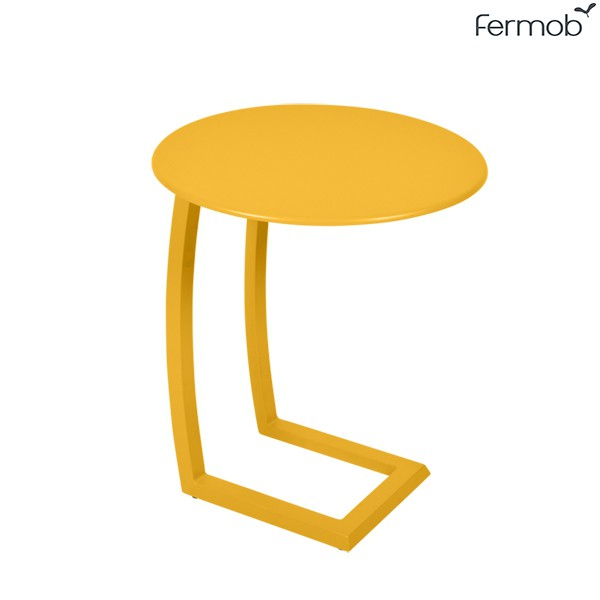 has been added to your cart.
Continue shopping

You may also be interested in the following product(s)