Table Bistro 117 x 77cm
This product is no longer available, you can find a similar product in the category : fil d'ariane.
Available Colors :





Specifications

Descriptive

Comments
Table Bistro 117 x 77cm de chez Fermob
Table de repas
rectangle conçue pour un usage extérieurStructure acier - Plateau tôle acier - Peinture poudre anti-UV Traitement haute protection pour usage extérieurTraverses monobloc - Patins de protection monobloc pour meilleure tenue et une pose facilitéTrou pour parasol Ø 41mm - Table pliante - Adaptée pour usage professionnel - Table 6 places Dimensions: L117cm x larg 77cm x H74cm - Hauteur sous plateau 72,5cm - Poids: 15KGColoris: blanc coton, muscade, rouille, ocre rouge, piment, coquelicot, tilleul, verveine, miel, capucine, rose praline, cactus, romarin, cèdre, réglisse, gris métal, bleu lagune, gris orage, carbone, bleu acapulco, bleu abysse, gris argile, citron givré, menthe glaciale
La Table Bistro 117 x 77cm de chez Fermob est une table de repas déco très pratique. Cette table pliante est idéale pour aménager un espace repas en extérieur. Elle se plie pour faciliter son rangement une fois qu'elle ne sert plus. Réalisée en acier recouvert de peinture poudre anti-UV, elle s'installe en extérieur sans aucun soucis. Déclinée en plusieurs coloris très tendances, elle s'adapte à tous les styles et tous les goûts. Elle dispose même, au centre de son plateau, d'un trou pour y installer un parasol et pouvoir ainsi, profiter des délicieux repas à l'ombre.
Cette grande table rectangulaire accueille jusqu'à 6 personnes pour déguster une boisson fraîche, un café ou déjeuner en plein air.
Elle sera parfaite associée avec la Chaise Métal Bistro ou la Chaise Naturel Bistro.
Sélectionnez ci-dessous votre référence coup de coeur.

Table Bistro 117 x 77cm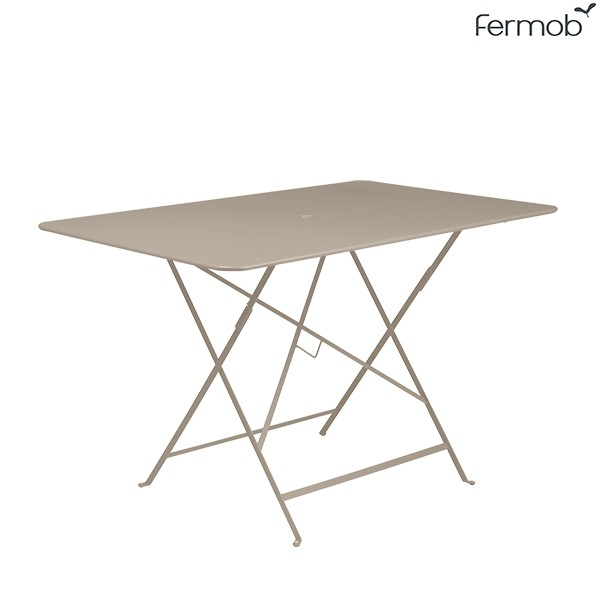 has been added to your cart.
Continue shopping

You may also be interested in the following product(s)