Johan Ridderstråle And Mats Broberg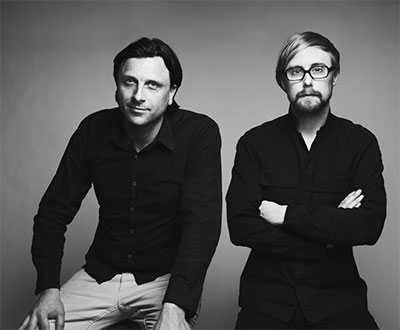 Swedish Johan Ridderstråle and Mats Broberg established their studio in Stockholm, where they work on architecture and design. Since their studies at the University College of arts, crafts and design, they have collaborated on various projects. The duo strives to add emotional value to his achievements. The important thing is to communicate with the user through the recognition of symbols and meanings. They draw their inspiration from everyday life. The two men have won several prestigious awards, including the Wallpaper Design Award, the Elle Interior Design Price, the Good Design Award, or even the Residencence Magazine's Designer of the Year.
Discover their creations must design for the Röshultsbrand.