Robby And Francesca Cantarutti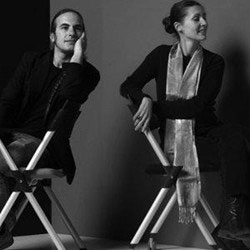 In 1995, Robby and Francesca Cantarutti based their studio-based industrial design and architecture. They have developed several projects for companies such as Armet, Natison Sedia, Sintesi, or even Bart Design. Specialists in architecture, interior architecture and image; they work from their beginnings on the application of various materials for the furniture. Permanent research and analysis of human behavior have always been their stimulus for new projects. They have also received prizes for their achievements.
Discover their creations for the mark Fast.